2022 USA Games: Day 2 of Competition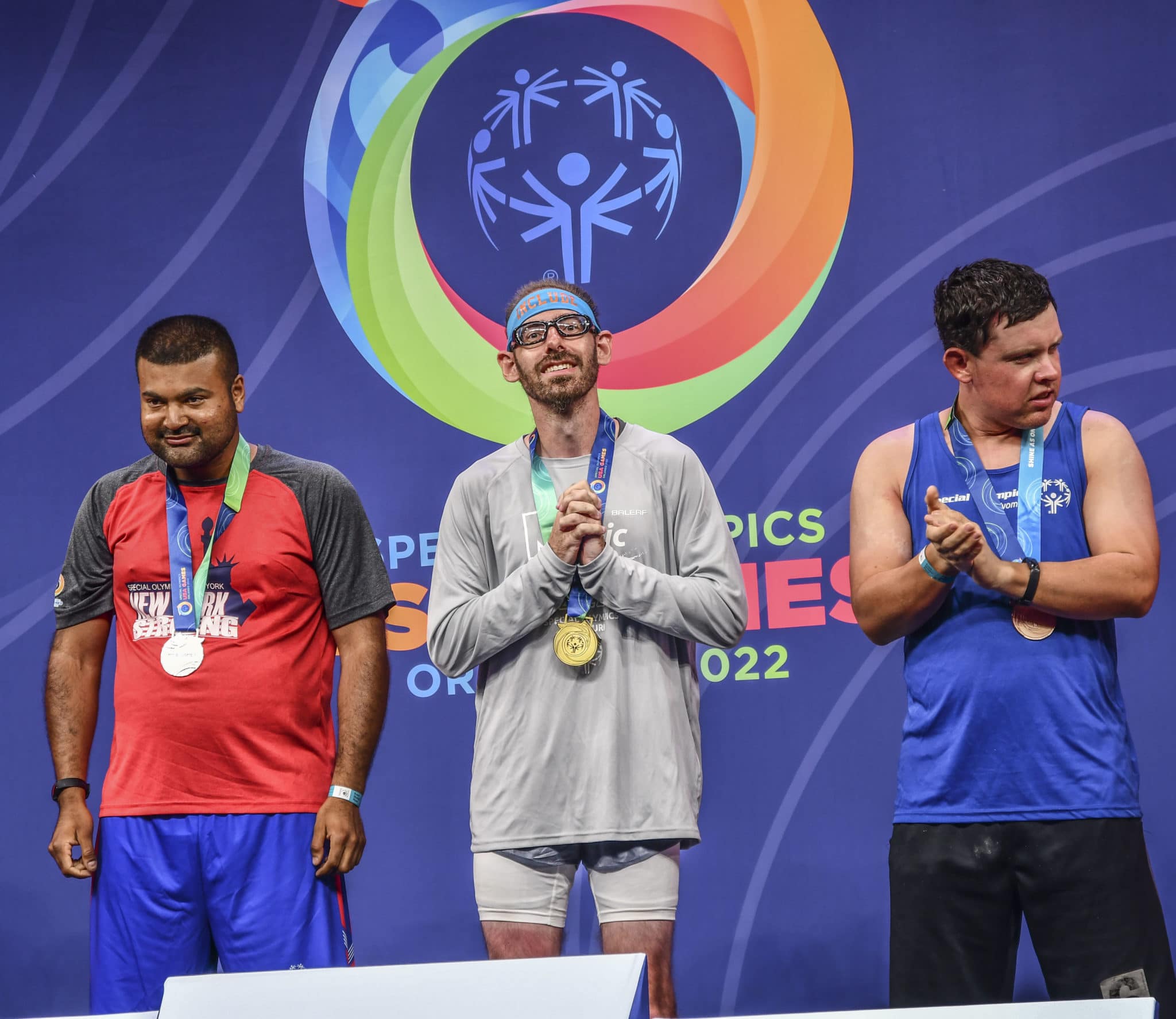 Team Missouri was flying high on Tuesday for Day 2 of competition at the USA Games (And we're not just talking about the picture of track standout Fadraon Anderson below).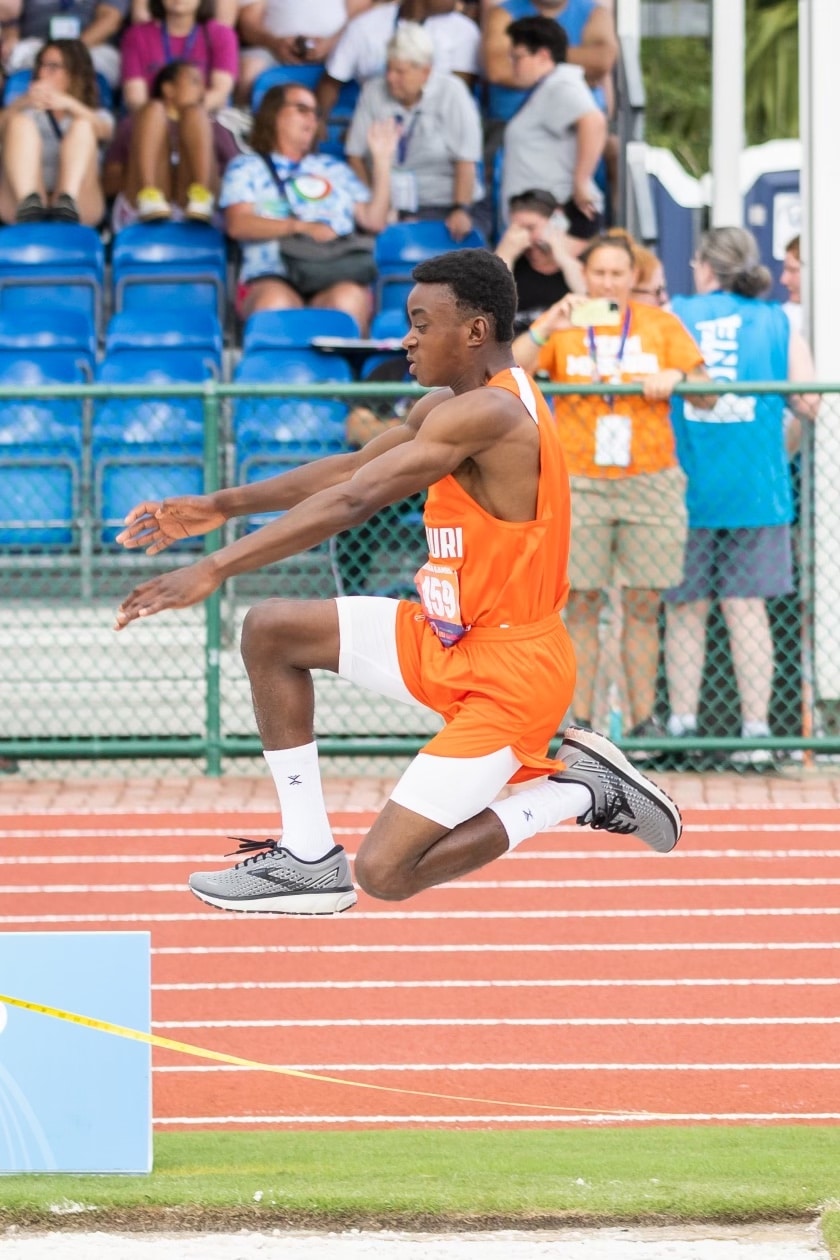 There were so many standout performances on Tuesday! Jody Davis started us off by winning Team Missouri's first gold medal of the 2022 USA Games in the 50 meter run. Her secret to success was her signature "concentration face." Check out her interview with ESPN below!
Powerlifting standout Tanner Hrenchir also made it on ESPN as he walked away with a bronze medal in the bench press!
Bowling standout Jessie Bush had one of the highlights of the day! She finished with three straight strikes to post a new personal record, 188. Check it out in the video below!
We interviewed TWO gold medalists in our Facebook recap! SOMO's own Susan Shaffer and Lynna Hodgson spoke with tennis standout Florica Gault and bocce star Nichole Birkey!
We had several other medalists on Tuesday. You can check out all of the results below!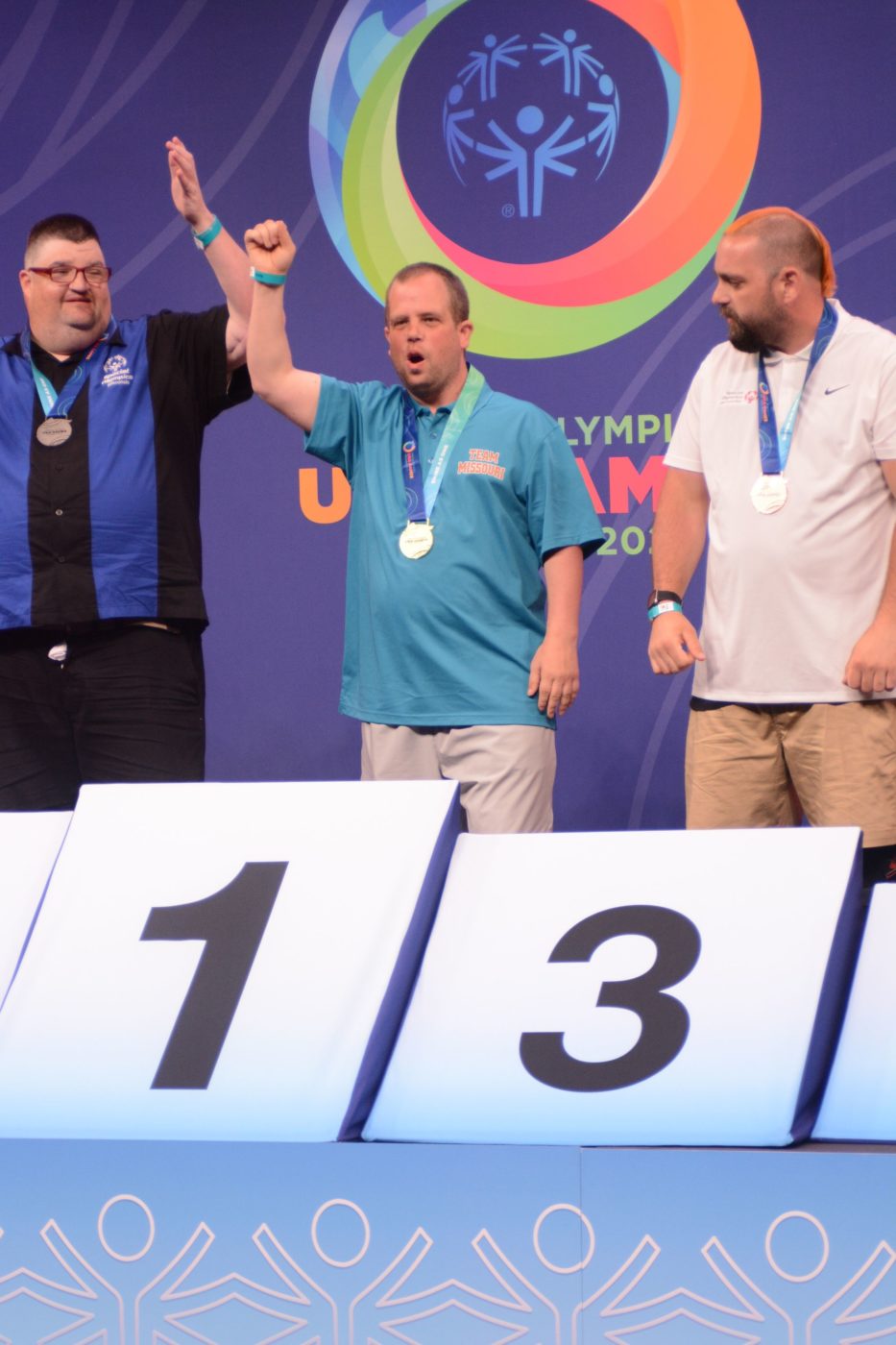 RESULTS:
Athletics:
Brent Kampert — Gold Medal in the 400 meter run with an 8 second PR.
Jody Davis — Gold Medal in the 50 meter walk.
Shauna West — 5th place in 50 meter walk.
Shyanne Pyatt — Silver Medal in the 1500 meter run in a photo finish.
Liam Arbuckle — 8th place in 1500m
Andrew Hutinger — 6th place in the 400m
Fadaron Anderson — 7th place in 400m
Kayla Brewer — 4th place in 400m
Preliminaries in Athletics:
Liam Arbuckle — 3:04 in 800m
Brent Kampert — 7.44 in shotput
Janel Ronneburg — 2.82 in long jump
Shaunna West — 2.30 in long jump
Janel Ronneburg — 17.46 in 100m
Leah Shoemaker — 18.23 in 100m
Aliyas Bass — 13.89 in 100m
Elvis Snyder — 17.43 in 100m
Jody Davis — 15.05 in mini javelin
Kayla Brewer — 13.64 in mini javelin
Leah Shoemaker — 14.23 in mini javelin
Shyanne Pyatt — 22.06 in mini javelin
Aquatics:
More preliminaries today
Logan Hulett — 7th in 100 backstroke
Anna McDaniel — 5th in 50 breaststroke
Anna McDaniel , Aaron Raines, Drew Thompson, Mariah Lucero — bronze in 50×4 freestyle
Basketball:
Missouri 1- lost to Texas
Missouri 2-lost to South Carolina
Missouri 2 won last game over Minnesota.
Bocce:
Elizabeth Carter — silver
Jenifer Niehouse — 4th place
Nicole Birky- — gold
Grace Theroff — 6th place
Morgan Coombe — bronze
Nick Boehm — gold
Larin Bryant-McCanse — 5th
Antonio Vasquez — silver
Shirlene Treadwell — silver
Joey Garrard — 4th
Bowling:
Jessica Bush — bowled her personal best of 188
Jeremy Sebourn — gold
Patrick Baker — gold
Nick Piel — 6th place
Brandon Mynatt-gold
Nick Short — 6th place
Robbie Gregg — gold
Brooke White — silver
Shaquanna Hobbs — silver
Jessica Bush — gold
Alaina Toliver — silver
Stephanie Littrell — silver
Flag football:
Missouri Team #1- lost
Golf (Monday-Tuesday score):
Matt Smitherman/Jim Osterholt — (117-131)
Doug Marian/Cade Marian — (96-91)
Michael Lunceford/Mike Lowery — (60-59)
Scott Larue — (62-65)
Sarah Byland — (41-42)
Powerlifting:
Tanner Hrenchir — bronze in bench press, Silver in squats, Gold in deadlift and Silver in combination
(He made ESPN too!)
Tennis:
Kenny Walz — won 1 match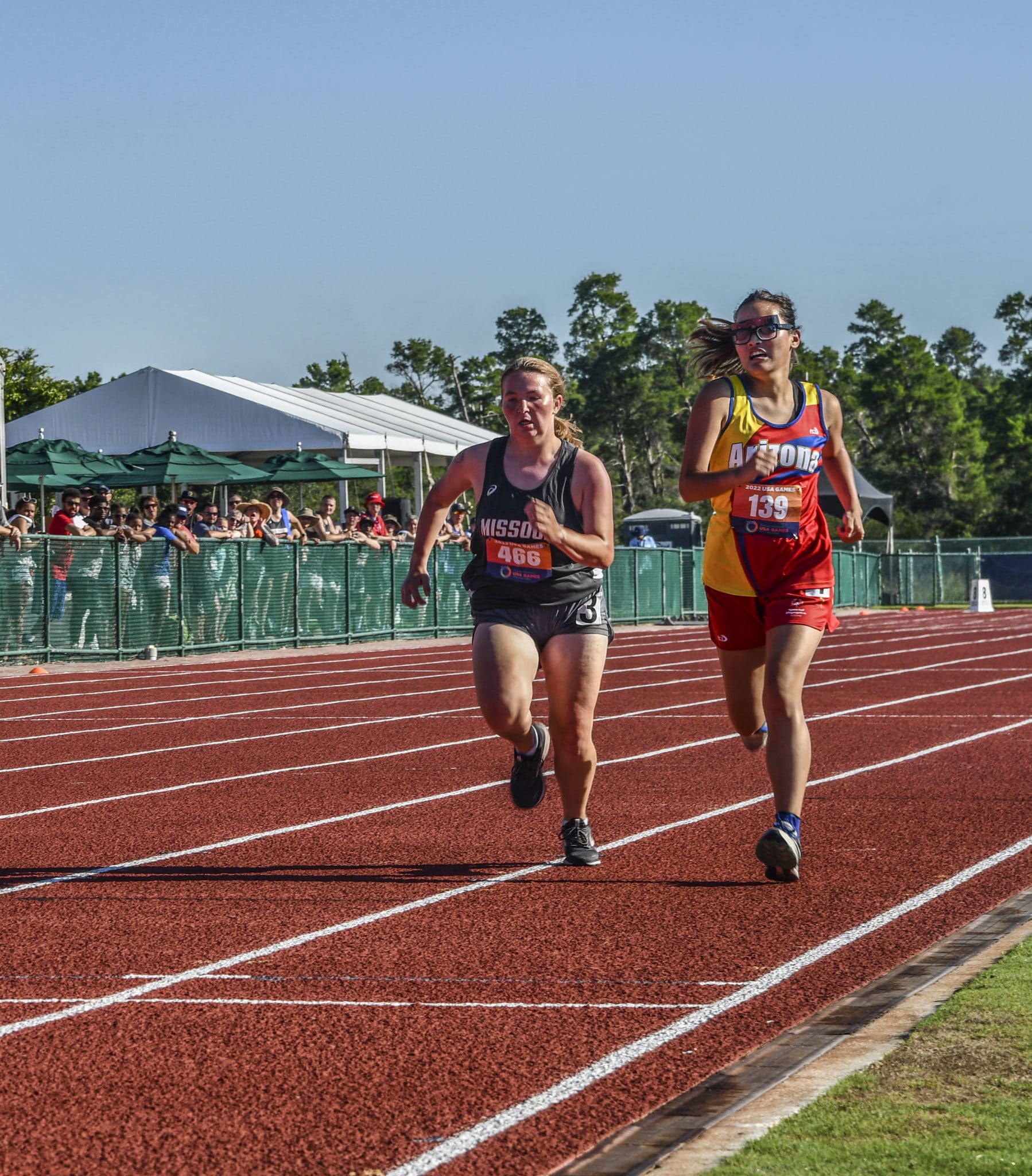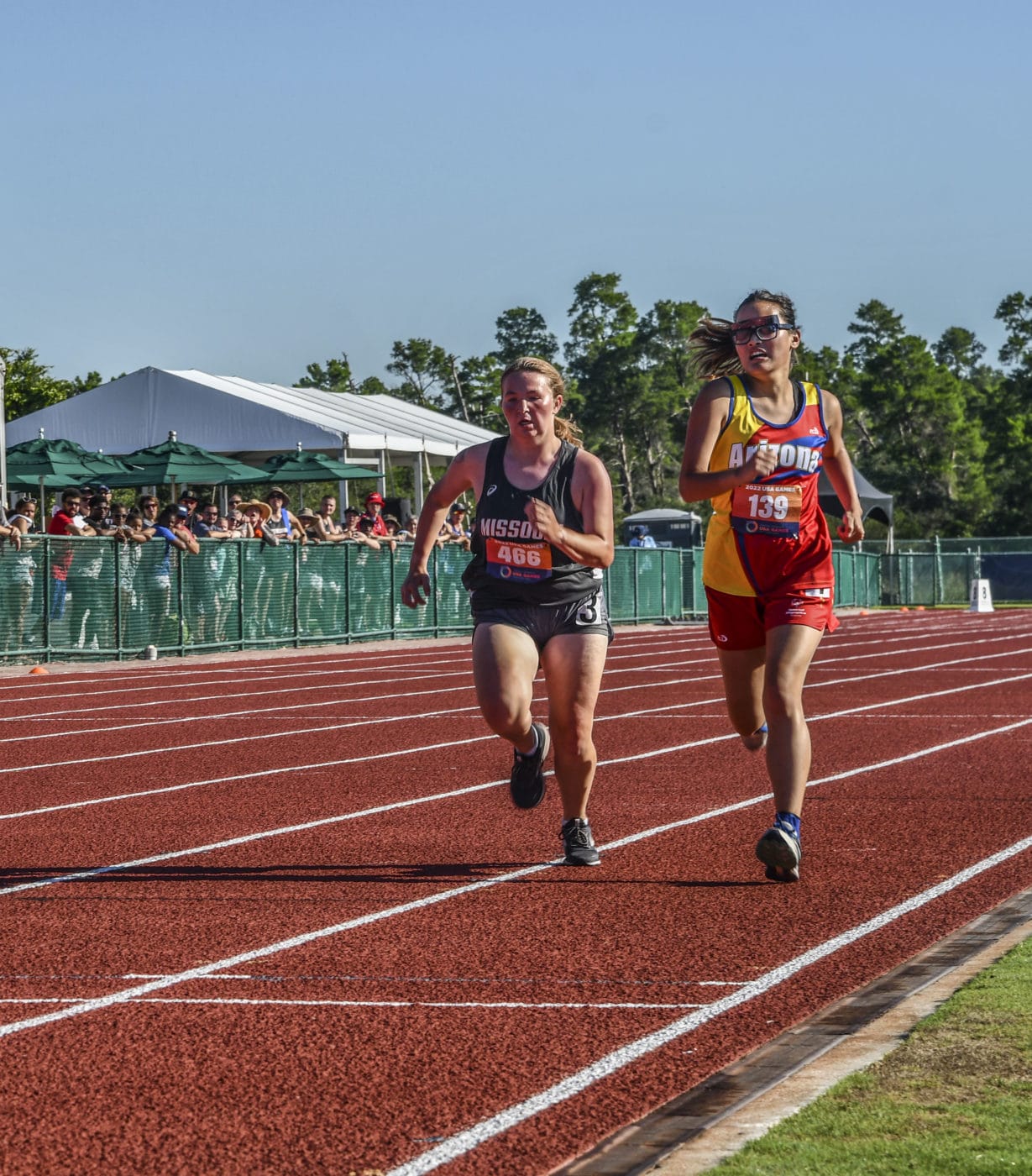 ATHLETE'S RECAP:
Florica Gault (tennis): I did singles in tennis today, my goal was to be Brave. The heat was very hot, I drank a lot of water. I felt really good and I was proud of myself, I received GOLD today!
Janel Ronneburg (track and field): Today I did 100meter and running jump prelim so I haven't done the final yet they are on Thursday and my 200m prelim is tomorrow.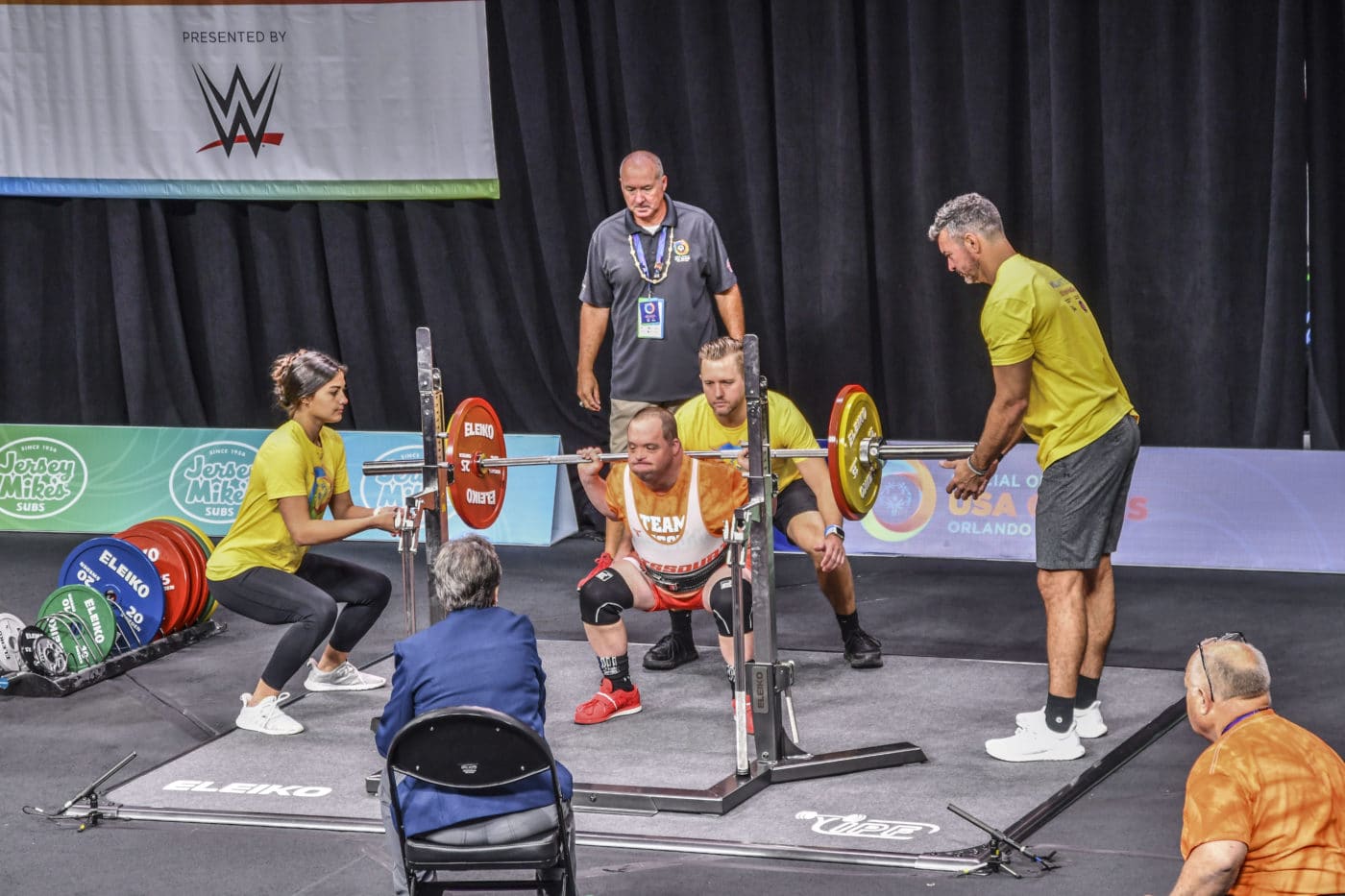 Stephanie Littrell (3 vs 3 basketball): Today I played basketball against Texas and we lost but we did very best we didn't let that get us down we then played are second game at 1pm and we played our hearts out and played against new Hampshire and lost but the score was 20 to 8 but I made a few baskets the first game and the second game. After the games was over we took pictures with the teams and then enjoyed the rest of the day at healthy athletes and we did the fit feet and special smiles and fun fitness and that was fun to learn about and I like how they help us out when we may need things.
Morgan Coombe (bocce): Hello family and friends today I got a bronze medal
from yesterday single for bocce.
Cade Marian (golf): Tried leaving Healthy Athletes earlier today, when we got held up by some guy.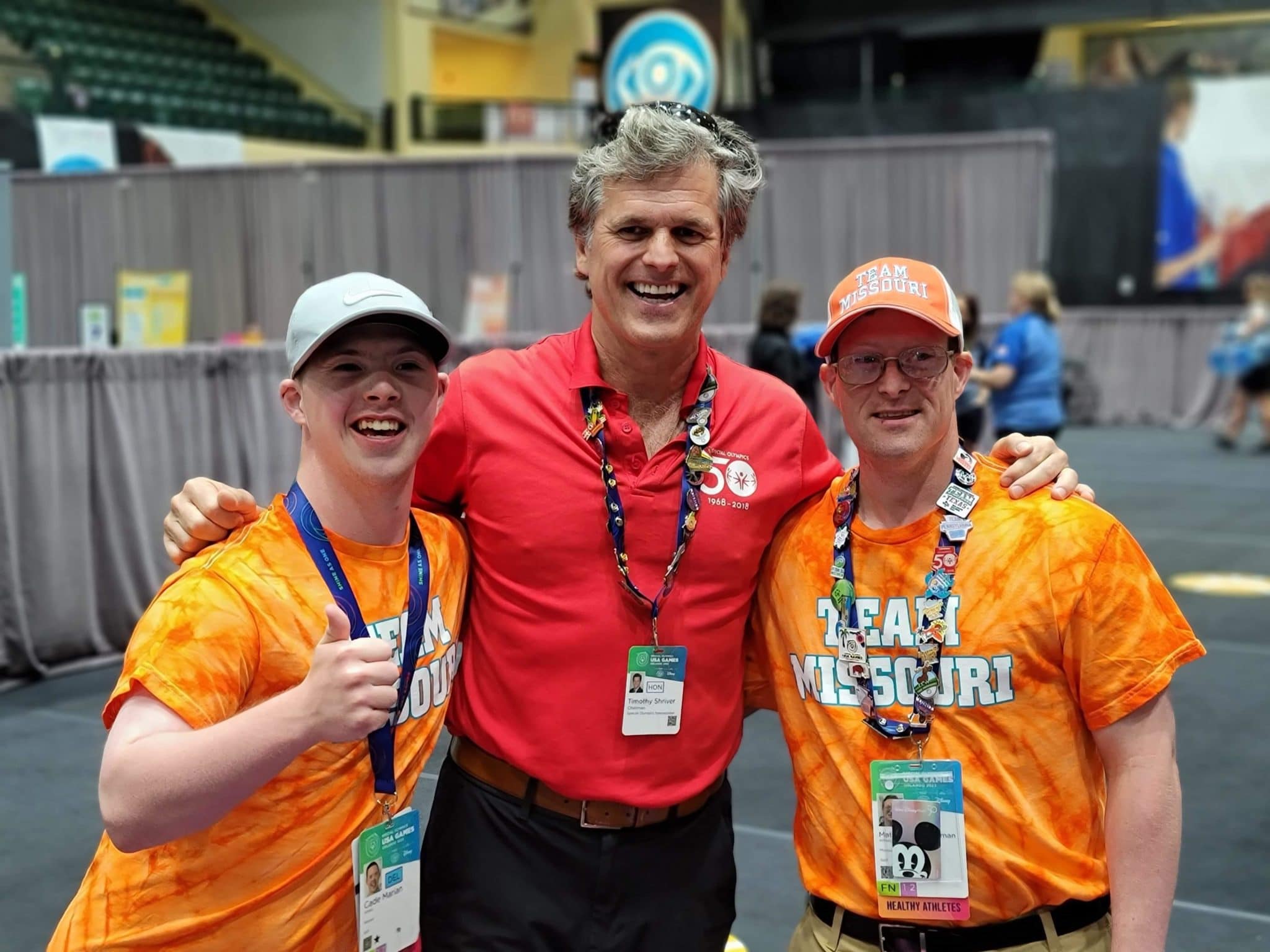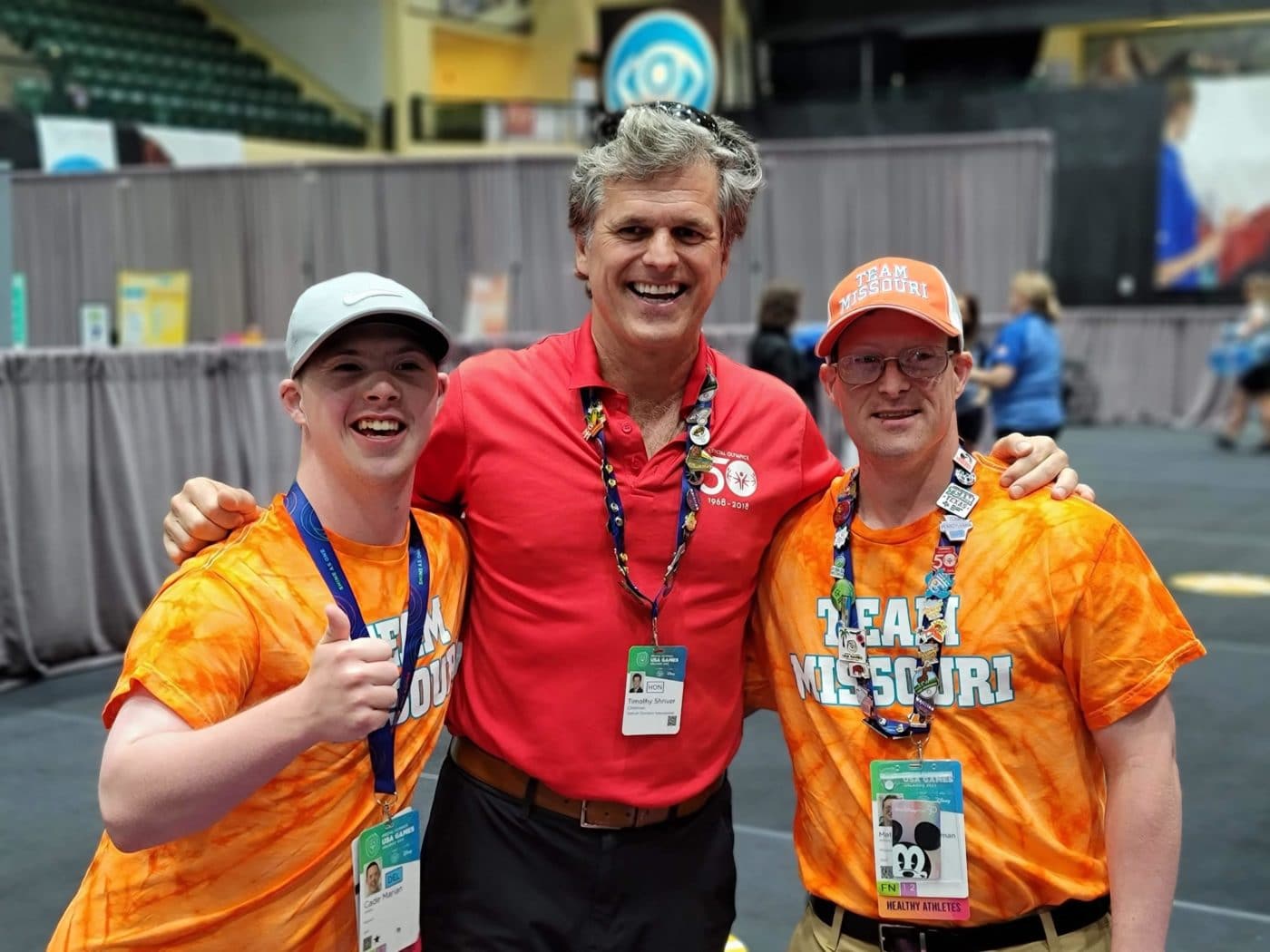 Jody Davis (track & field): Today was the day I was nervous finals. The race was hard an I had great competition bit I managed to get 1st place. What's great is I was on espn and my family at home was celebrating with me!!!
Mariah Lucero (swimming): So today I swim my 4×50 freestyle relay final and we got 3 place and also swim my 25 backstroke perlim and I got 1 and Anna got 2 and tomorrow I have the backstroke final.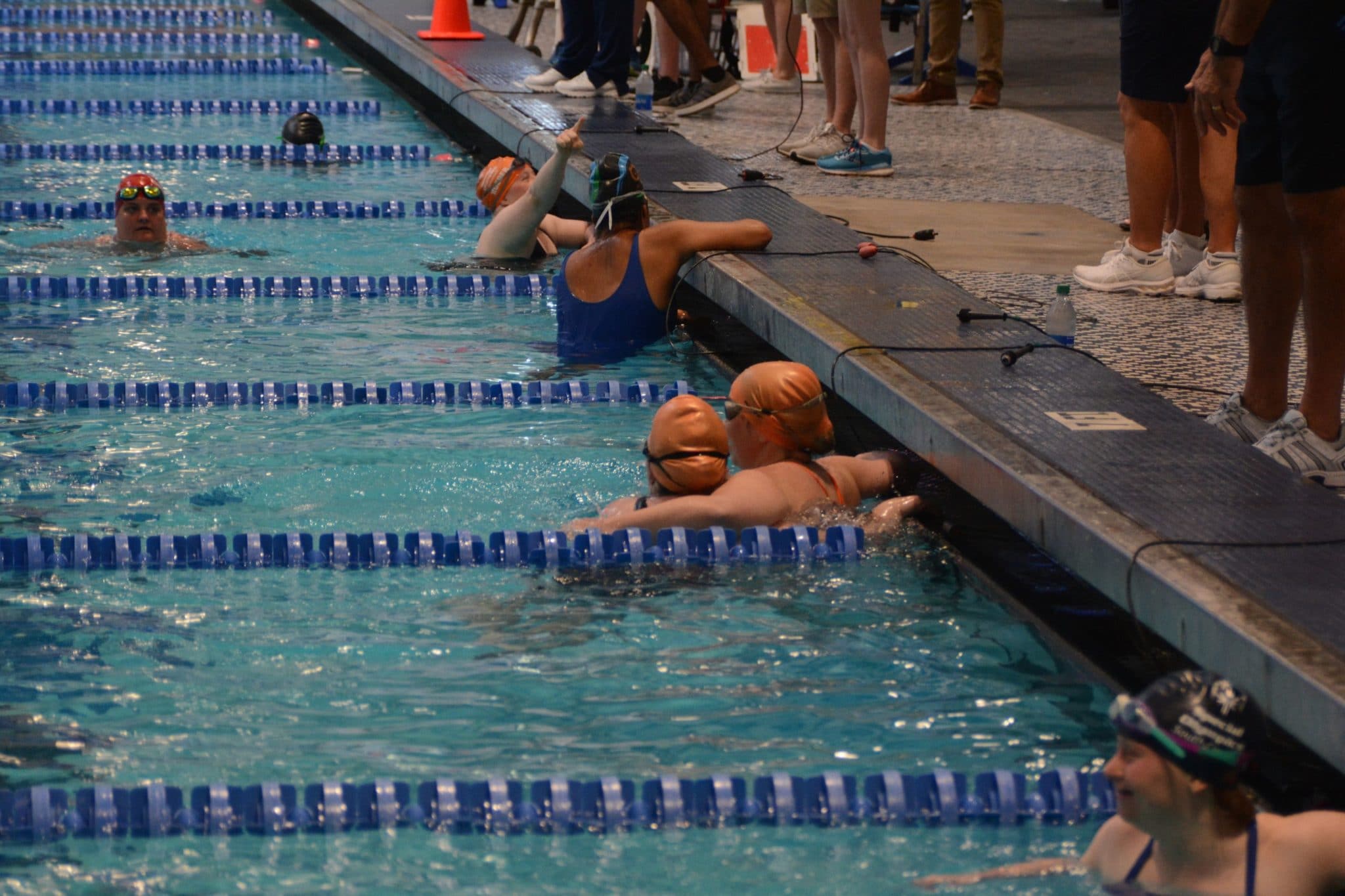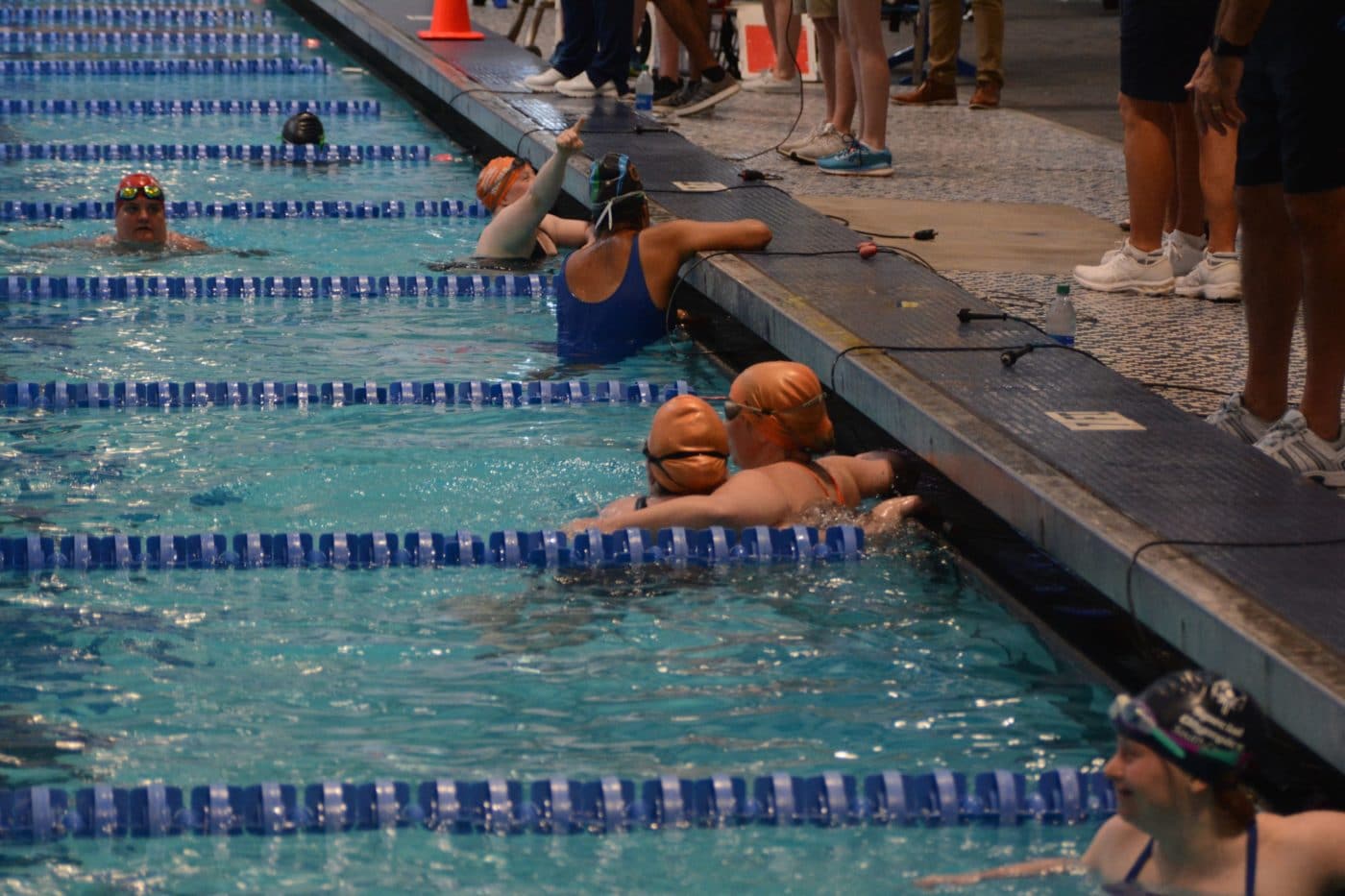 To wrap things up, we wanted to share a story from head coach Terri Dallas on Larin Bryant-McCanse.
"Larin played in a singles bocce competition for the first time ever, and did it at the USA games in Orlando. Larin, who is hearing impaired, usually plays with his sister in law Tammy in Unified competitions to have the needed support for direction. He was accidentally entered for singles for the USA Games. Instead of removing him from this, his family agreed to let me coach him through the competition with a special amplifying device they use. It was amazing how well Larin did. He showed no fear of playing and kept building more confidence as his games went on. I only had to use the device a few times to help him stay focused, but after his first of two games he played with very little assistance from me. The official and opponent coach were amazed at his skills and sportsmanship. He even brought the official to tears, of joy of course. She said this was a true display of what Special Olympics is. And for me to be the one to sit in the coaches chair and be the first to coach him in this fashion was one of the best accomplishments of my Special Olympics career. It brought tears to my eyes as well. I am grateful to his family for trusting my guidance. But the most important thing we take away from this is that Larin knows he can do this and his display of pride said it all Congratulations, Larin!"