2022 USA Games: Closing Ceremony Day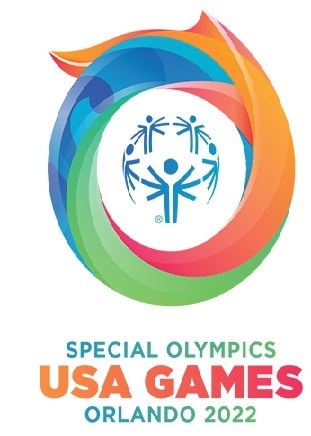 Team Missouri's time in Orlando, Fla. is coming to an end after a week full of competition!
Our MO Magic team made the most of its final full day at the USA Games. This morning, our swim team received its final awards. Speaking of the swimmers – we wanted to give them a shoutout for singing the national anthem before the start of competition on Friday. You can watch the video below!
Several members of Team Missouri spent their Saturday morning at the Magic Kingdom. After having a blast at the park, the entire team came together on Saturday night for the Closing Ceremony at the ESPN Wide World of Sports.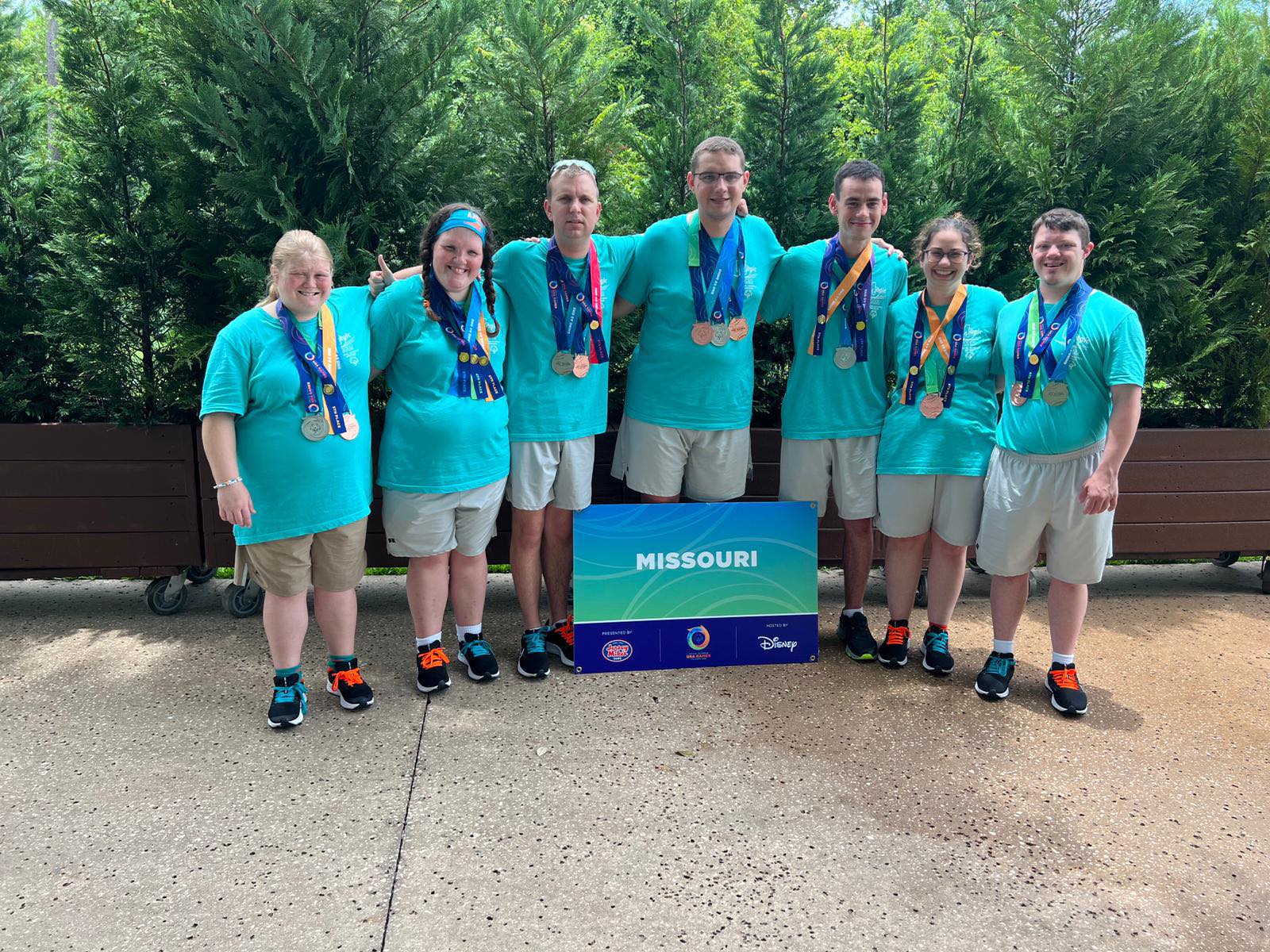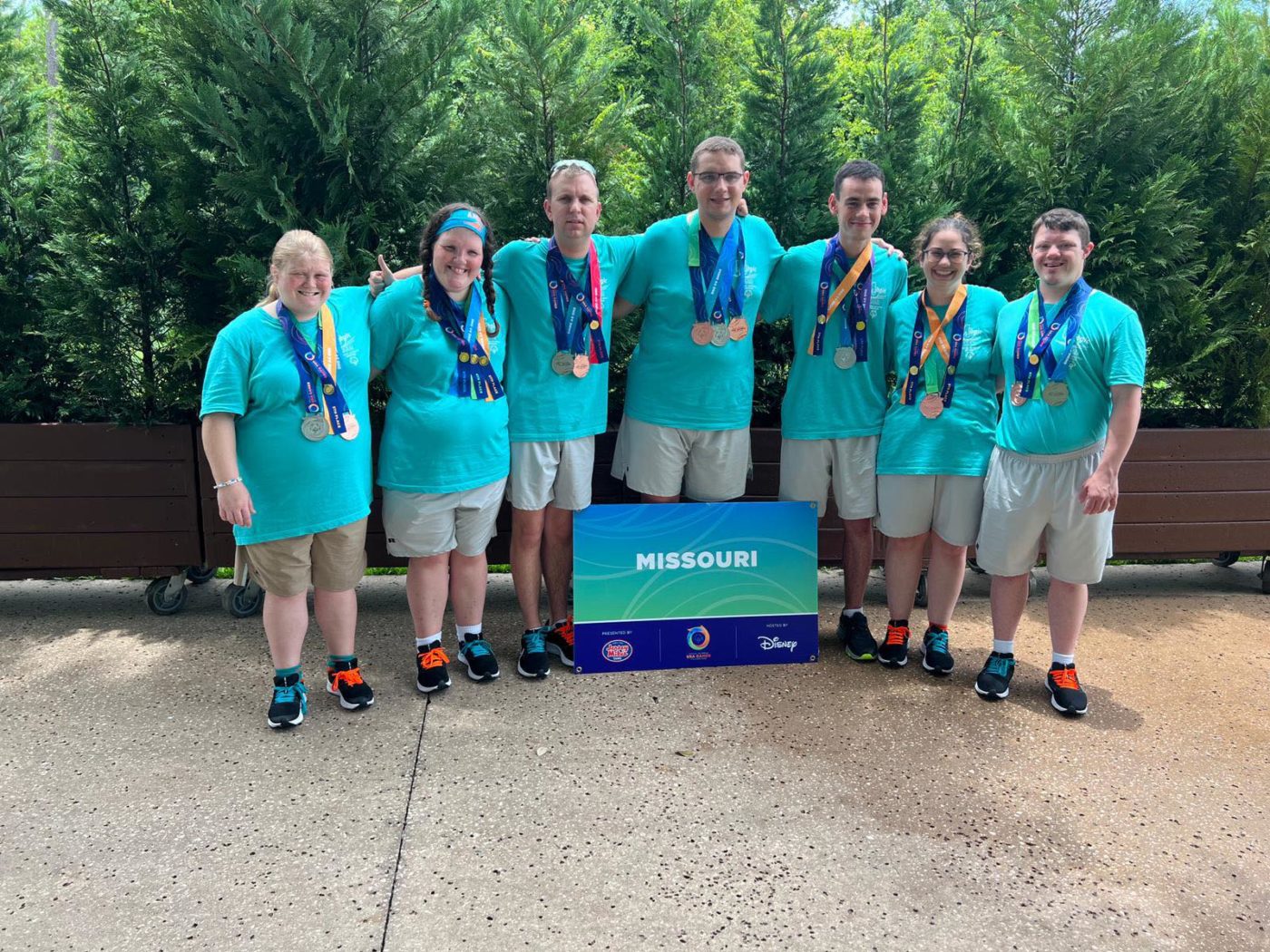 Team Missouri did an outstanding job all week long. You can see the updated medal count below.
Team Missouri will head to the airport bright and early on Sunday, arriving in Kansas City, St. Louis and Columbia in the afternoon. We're inviting the entire community to come out and cheer on our athletes as they return home. The scheduled arrivals are below.
Kansas City – flight arrives at 2:10 p.m. | Meet Team Missouri at Southwest Baggage Claim
St. Louis – flight arrives at 12:10 p.m. | Meet Team Missouri at Southwest Baggage Claim
Columbia – first of five flights arrives at 12:43 p.m. | Meet Team Missouri at Gate No. 1
Before we get to the athlete blogs – we just wanted to give a HUGE shoutout to Lynna Hodgson and Allen Tobin for all of their great work on our public relations team this week. Lynna and Allen are both USA Games veterans, but this year – they were asked to be on staff. They deserve a ton of praise for their hard work. They both worked very long days in order to capture all of the MO Magic moments from throughout the week. Well done Lynna, Allen and our entire communications team!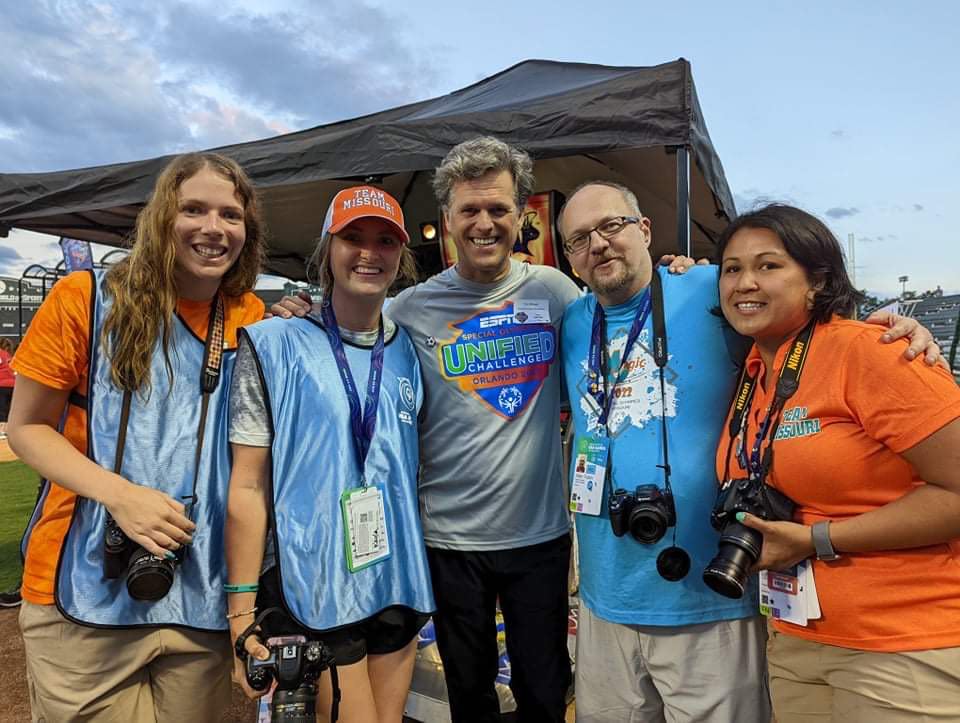 ATHLETE'S RECAP:
Lynna Hodgson (PR Assistant): Day Nine Saturday June 11, 2022 This morning my alarm went off at 7pm. I got ready and went to breakfast with Rachel. Today we went to Magic Kingdom, we went with the bowling team. I totally surprised myself, I actually rode on rides! I felt bold, and faced my fears! I went on 5 rides. The rides was really fun! I also had root beer float with my favorite ice cream (cookies and Cream). I bought Disney a Leah and a pin. That's the first time I spent my money. I saw some of team MO when I went to Magic Kingdom, and took pictures with them, that was very nice. I also saw a parade with Disney characters. Kayla, Allen and I came back to the resort and got ready for the closing ceremony. We met up with some team MO for dinner. Then we went to another tent for the opening ceremony. I traded a hat and a shirt for a Texas hat and Oklahoma shirt! Kayla and I came back to Magic Kingdom to watch the fireworks.