2019 LETR John Michael Letz Award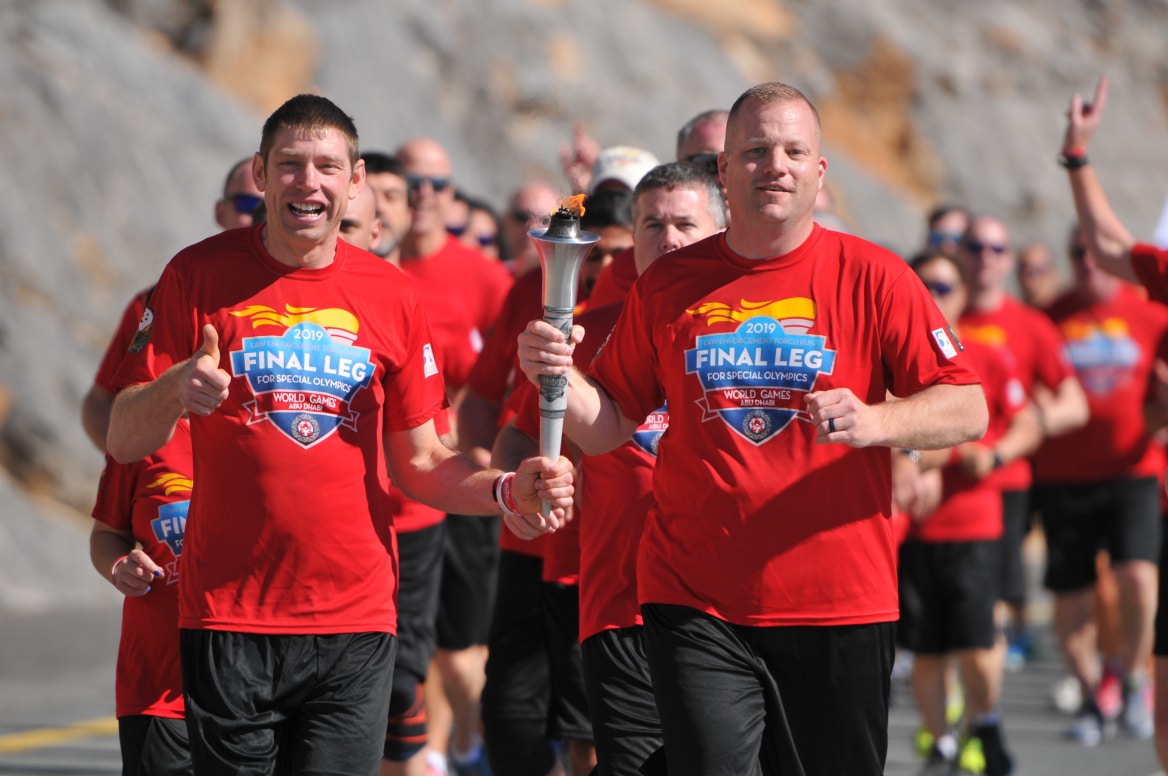 The John Michael Letz Award is the highest honor given within the Law Enforcement Torch Run for Special Olympics Missouri. It is our unsung hero award. The first recipient of this award was Ralph Biele who was instrumental in starting Missouri's Torch Run more than 30 years ago.
Previous recipients:
Ralph Biele
Rich Banahan
John Cira
Mary Branstetter
Randy Boehm
David Pudlowski
Janelle Waterman
Graham Burnley
Jim Moran
Jim McCart
Zim Schwartze
Tim Goebel
Randy Werner
Rick Hayes
Don Spears
Jim McNiell
Joseph Chapman
Jeff Cook
Mark Koeller
Mark Wieseman
Jeff Fugett
Steve Davis
Amanda Geno
Mary Wheeler
Lynn McClamroch
The criteria for recipients include being responsible for significant fundraising results and participating in year-round support; exemplifying the Special Olympics mission and being a visionary for the Torch Run. The winner of this award is someone whose source of motivation comes from helping the athletes and who shows sustained commitment over a period of time.
We have many who are Torch Run enthusiasts; most we don't know. We don't know them because they don't do the work for the recognition – and that's why they are deserving of the Letz Award. They are usually in the background working to do more.
About this year's recipient:
Involved in the Torch Run for 13 years
Is involved in fundraising in both local and statewide fundraising events
Since becoming the agency coordinator for their department in 2009, the agency has raised $173,915
Has volunteered to hand out medals at both local and state events
Serves on the local Polar Plunge committee and has been instrumental in growing this event to where it is today
Attends the International LETR Conference whenever possible and brings back new ideas to implement at their agency
Serves on the LETR committee as the assistant region coordinator for their region
Serves on the "Crew" at all state events – doing whatever is needed to ensure everything goes well for the athletes
Has shared their passion for SOMO with their family – including their son who volunteers and serves as a Unified Partner for the local team in their city
In the words of his nominator "This nominee generously gives his time and takes great pride in the events he organizes, and has a strong dedication to the mission of SOMO."
This nominee recently stepped out of his comfort zone and represented MO in the Final Leg for the World Summer Games