"Candy is not only dedicated to her athletes, but also to Special Olympics Missouri as a whole. She coaches her Clearwater team in bowling and athletics. She fundraises for her team to travel to state competitions. Candy also supports general SOMO fundraisers, and she is always the first one in our area to start selling Drive It Home Raffle tickets each year. I love how much her athletes love her and how she is so supportive of them. Her hard work is appreciated!
- Jen Rose, SOMO Program Coordinator
| More about Candy | |
| --- | --- |
| Located | Piedmont |
| Years with SOMO | 23 |
"Crystal helped me with a project that I had NO experience with. Crystal went above and beyond her duties to assist me with a project."
-Greg Wingrath
, SOMO Program and Volunteer Specialist
| More about Crystal | |
| --- | --- |
| Located | Boonville |
| Years with SOMO | 16 |
Volunteer/Unified partner Spotlight
"SOMO means so much to me. I love going to every event and watching the enjoyment on all the athletes' faces. I love seeing all the growing independence from the athletes. I am so blessed to have been involved in this organization since 2007. I hope to continue to be a part of my SOMO family for many years to come. The athletes have made the biggest impact on me during my time with SOMO. Just seeing all their love and joy is such an amazing and rewarding experience. I love watching them try and conquer new things every day. My favorite moments with SOMO have been going to the USA Games. In 2014, I went to USA Games as a Unified partner in Bocce. In 2018, I went to USA Games as a fan, and in 2022, I went to the USA Games as a Unified partner in Bowling."
- Linda Tyler, SOMO volunteer and Unified partner
| More about Linda | |
| --- | --- |
| Located | O'Fallon |
| Years with SOMO | 16 |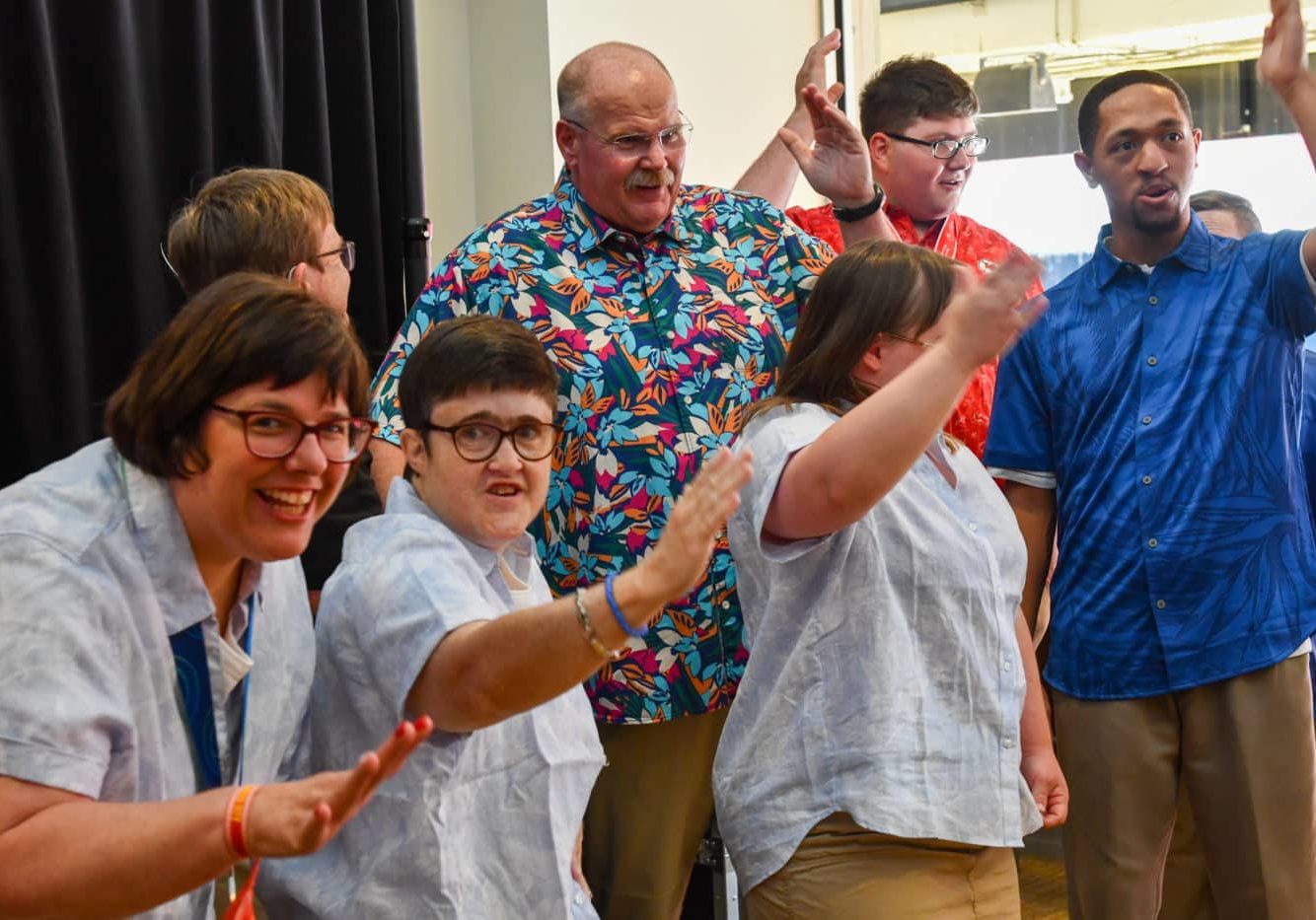 SOMO athletes shine bright at Third Annual Evening with Andy Reid
KANSAS CITY – Chiefs head coach Andy Reid is a two-time Super Bowl champion, but more importantly, he is a friend to our Special Olympics Missouri (SOMO) athletes. More than…